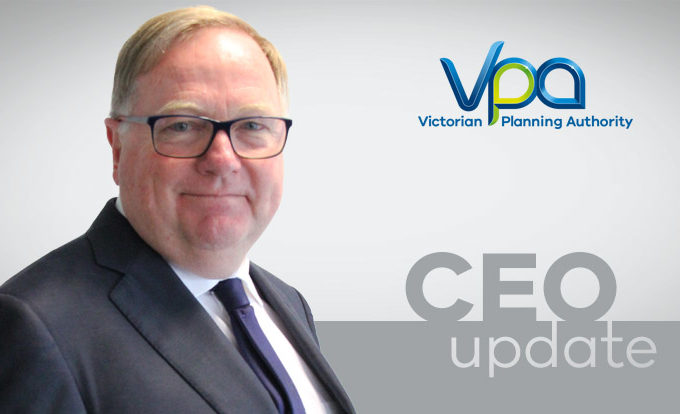 CEO's final update: 11 April 2017
Dear colleague,
Today is my last at the VPA and I'd like to take the opportunity to bring you up to date with what's new.
Firstly, the board is well progressed in finding a long-term replacement for me and no doubt there will be announcements about this in due course.
I'm very pleased to be able to advise you that our chair, Jude Munro has announced that Steve Dunn, Lead Director for Urban Renewal, will be the acting CEO from today until a permanent CEO arrives. I am sure Steve is well known to you as he has been a key player in our organisation for many years and has a strong grasp of all the areas we work in. Any VPA matter you would usually direct to me can now be sent to Steve on (03) 9651 9600 or via email: steve.dunn@vpa.vic.gov.au.
As to my future, I am considering a number of opportunities and look forward to being able to continue my interest in our cities, without the downside of the busy CEO role.
I think everyone at the VPA is proud of our achievements in helping make Melbourne and Victoria better planned, more affordable and liveable, and with a diverse range of business centres. I am pleased to be able to leave the VPA with the legacy we have created.
In closing, I wish to thank you for your interest and support in our work over the last ten years, and I hope we can be in contact in the future.
Kind regards,
Peter