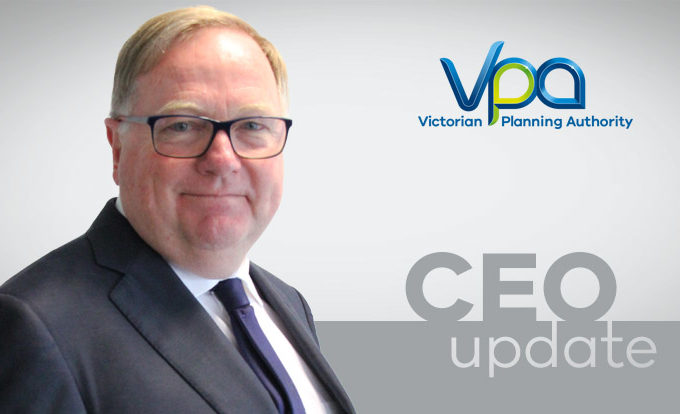 CEO update 2 December 2016
Dear colleague,
 Alex Malishev is the UDIA Young Professional of the Year
 VPA senior strategic planner Alex Malishev was today awarded the Young Professional of the Year award by the Urban Development Institute of Australia awards.
Alex pictured above with our Acting Chair Bill Kusznirczuk, is a valued member of the VPA's urban renewal team who has degrees in planning and landscape architecture. She has completed a number of excellent structure plans, including Berwick Waterways, Clyde and Clyde North.
Congratulations Alex.
Condolences to the Sanfillipo family
Eddie was the director and founder of the Burbank Group, a family business and one of Victoria's leading residential and mixed-use building and development companies that created homes for more than 25,000 Australians.
Over the past 30 years, Burbank has won many industry awards and, with the delivery of over 1000 homes per year, it is one of Victoria's top five volume builders.
Eddie was always a pleasure to work with and has been a pivotal figure in the development and housing industry. We are all saddened by his passing.
On behalf of the VPA, I would like to pass on my condolences to the Sanfilippo family, and particularly to Eddie's son Jarrod, who is the Managing Director of the Burbank Group.
Finally
Please let us know if you no longer wish to receive these emails.