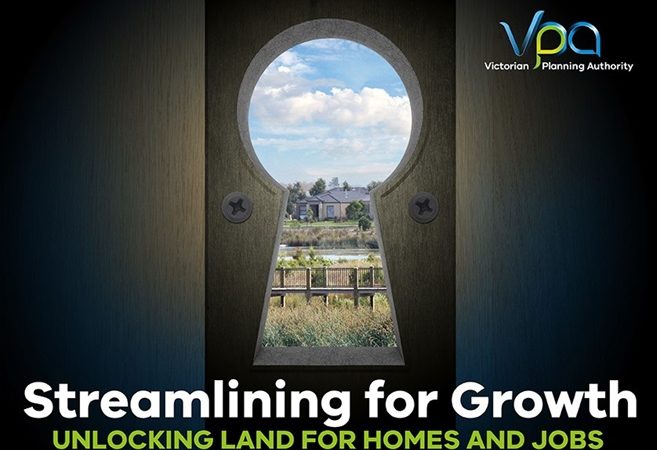 Council planning grant applications open
The Victorian Planning Authority is inviting councils across Victoria to apply for Streamlining for Growth Program grant, with applications open from now until midnight 31 May 2019.
The $24 million program has supported 165 projects across Victoria since it began, with $5.2 million to be allocated in this round of funding.
The program provides grants and technical assistance to metropolitan and regional councils for planning initiatives that will speed up the development of new affordable housing, jobs and infrastructure.
Applications could include a study, planning strategy or investments in innovative technology that will help deliver council's urban planning projects. Examples of previously funded applications are found in the Streamlining for Growth Interactive Map on the Streamlining for Growth Program webpage here .
Successful applications must align with the policy objectives set out in key Victorian Government strategies, including Plan Melbourne 2017-2050 and Regional Growth Plans.
To learn more and submit your application, visit the Streamlining for Growth Program webpage here.
Quotes attributable to Victorian Planning Authority CEO, Stuart Moseley:
"This crucial program provides technical and funding support to Victorian councils, allowing them to effectively plan for growth in their towns and suburbs."
"The Victorian Government is investing in the Streamlining for Growth Program over four years to ensure our state maintains its world-class liveability."