Berwick Health and Education Precinct
Berwick Health and Education Precinct has been identified as a project on the VPA's Fast Track Program. The Victorian Planning Authority (VPA) is providing greater resources and prioritisation to finalise the project's approval. The VPA is working with the Minister of Planning and the Minister of Higher Education and Skills, to ensure a secure future for higher education in the precinct. These discussions will inform a final decision on a planning scheme amendment (Amendment C207).
Part 1: Clyde Road and land south of the railway line – Approval pending
Part 2: Evans & Margaret Street precinct – Approved  by the Minister for Planning and gazetted on the 18 June 2020 under Amendment C207pt2case to the Casey Planning Scheme. To view a copy of the approved documents, refer to Amendment C207pt2case
About the precinct
The Berwick Health and Education Precinct covers approximately 122 hectares of land in Berwick, located either side of Clyde Road, north of Princes Freeway and south of Berwick Village. Ultimately, the precinct is anticipated to accommodate up to 8,500 jobs, 11,300 students, 751 hospital beds and 1,000 high density dwellings.
Recent developments in the precinct include;
Upcoming benefits;
Background information
Project information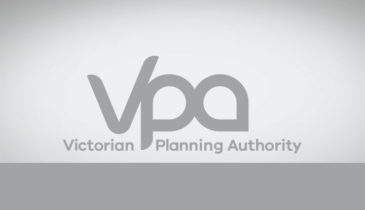 As part of the Victorian Government's response to the COVID-19 crisis, the Victorian Planning Authority […]
A bold new plan will cement Berwick's reputation as a cutting-edge health and education precinct […]