We want your feedback on the Issues and Opportunities Paper
The Victorian Planning Authority (VPA), Yarra City Council and State Government agencies are working together to plan for the future of Cremorne. We're identifying planning, economic, public space and transport initiatives so Cremorne will be a great place to live, work, study and visit.
Following this first engagement phase, the VPA, Yarra City Council, Department of Jobs, Precincts and Regions and Department of Environment, Land Water and Planning will prepare the draft Cremorne Place Implementation Plan, which will be subject to further public engagement.
The Plan will provide:
a high-level vision for the future of Cremorne that reflects input from the communities that live, work and invest there; and
a prioritised set of projects that will progress delivery of that vision.
The goal of the Plan is to mobilise State government and council support and resources around the priority projects, and ensure that these reflect the priorities of the community.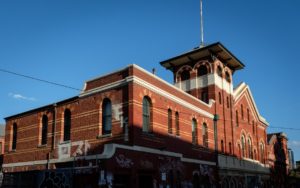 Have your say – 

Feedback closed on 13 December 2019.
This is an exciting chance for residents, workers, visitors and the Cremorne community to come together in relation to the opportunities and issues we face and provide feedback on the paper that will guide future planning. Opportunities for providing feedback have now closed.
You can view or access the Issues and Opportunities Paper by clicking here.
Roles and Responsibilities
Issues and Opportunities Paper
Cremorne Area
Community Involvement
Project Information
How can I get involved?
Miscellaneous