East Village
The Victorian Planning Authority (VPA) prepared the draft plan and associated planning scheme amendment for the East Village precinct together with Glen Eira City Council.
Glen Eira Council resolved to adopt Amendment C155 on 7 July 2020 and will soon submit the amendment for the Minister's consideration.
The VPA will be providing advice to enable the project's finalisation occurs in a timely manner.
East Village is a 25-hectare site, located on the corner of East Boundary Road and North Road in Bentleigh East and is currently zoned for industrial and commercial uses. The plan is for the former industrial area to transition into a bustling hub of innovative jobs, open space and diverse housing. Some existing businesses will remain on the site.
A Community Reference Group helped inform the plan by reviewing key project material and providing feedback to the project team throughout. In addition, public consultation sessions about planning for the site throughout 2017 and 2018 were well attended by members of the public, who discussed their ideas for the future of the precinct.
The aim of the East Village plan is to provide for many of the needs of the new community within 20-minutes of where people live – including parks, schools, shopping and dining, jobs, and access to public transport.
A summary of some of the important outcomes from the draft East Village plan include:
3000 new dwellings which will provide homes for approximately 6000 residents, including 5% affordable housing
4,500 new jobs
New commercial and office development along East Boundary Road at four to six storeys
Townhouses along the eastern and southern boundaries up to three storeys
Apartment buildings toward the centre of the precinct up to eight storeys with commercial activity on lower levels
Transition of the existing industrial and service businesses along North Road to commercial and other employment uses over time (up to six storeys)
New retail precinct along North Drive providing shopping, dining and employment opportunities
A central park on the north side of North Drive, an extension of Marlborough Street Reserve into the precinct and town square on the south side of North Drive
Traffic management works including proposed signalised intersections on East Boundary and North Roads
Off-road bicycle path through the precinct connecting North Road to East Boundary Road
Tree-lined streets providing safe pedestrian and bicycle travel
A new school to be located along South Drive.
The below image is of the Future Urban Structure – East Village Comprehensive Development Plan.
You can download the Future Urban Structure – East Village Comprehensive Development Plan (PDF) here.
Exhibition Process
Glen Eira City Council exhibited the East Village Plan in October 2019. For more information, refer to the Glen Eira City Council's website here.
Previous Community Engagement
You can read more about the key features, objectives and recommendations for East Village in the East Village Strategic Site – November 2017 (PDF) newsletter here.
Background information
Project information
Infrastructure Contributions
Future changes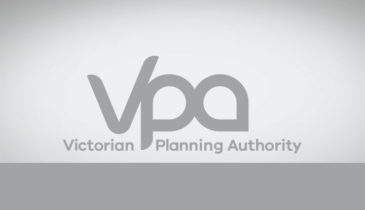 As part of the Victorian Government's response to the COVID-19 crisis, the Victorian Planning Authority […]
The Victorian Planning Authority (VPA) and Glen Eira City Council are progressing their vision for […]