Amendment C234 to the Cardinia Shire Planning Scheme
The Pakenham East Precinct Structure Plan has been prepared by the Cardinia Shire Council and the Victorian Planning Authority (VPA), in consultation with government agencies, service authorities and major stakeholders.
The VPA submitted Amendment C234 to the Minister for approval on 12 October 2018.
In October 2019 the Minister directed the VPA to provide notice to affected landowners of changes he proposes to make to the amendment that would result in the removal of four property parcels from the northern edge of the Pakenham East Precinct Structure Plan.
The Minister has referred all submissions received in relation to his proposed changes to an independent panel.
The Section 34 Panel to Cardinia Planning Scheme C234 concluded on 8 April 2020. As directed by the Panel, to view the VPA's adopted Pakenham East Precinct Structure Plan, refer to:
Once the Minister has received and considered the recommendations from the panel he will make a decision on the amendment.
Should you have any queries relating to this process please contact either David Portelli at the VPA on (03) 8644 8801 or Planning Panels Victoria on (03) 8392 5116
The Pakenham East Precinct Structure Plan applies to approximately 630 hectares of land generally bounded by Deep Creek and Ryan Road to the west, Mount Ararat Road North and South to the east and the Princes Freeway to the south. The northern boundary of the precinct dissects a number of properties south of Seymour Road.
Pakenham East will be a self-sustaining and predominantly residential community that complements the existing Pakenham Township and urban form. Pakenham East will support one local town centre and a local convenience centre, and two local sports reserves offering a variety of sport and recreation opportunities. The area will also include 2 government primary schools, a government secondary school, a non-government primary school, and a range of local parks and waterways within walking distance of residents.
Pakenham East Infrastructure Contributions Plan
When the Pakenham East Precinct Structure Plan is completed, a standard levy Infrastructure Contributions Plan (ICP) will also be incorporated in the Cardinia Planning Scheme. Infrastructure included in the ICP will be consistent with what was identified in the Pakenham East Precinct Structure Plan.
As a standard levy ICP, the amendment will be approved via 20A process and will not be formally exhibited. The levy rates will be as per the standard levy rates set by the Minister for Planning.
Interactive map of the Pakenham East PSP
Background Information
Project Information
How will the community and local businesses be affected?
Why is this work happening?
Infrastructure Contributions
Future Changes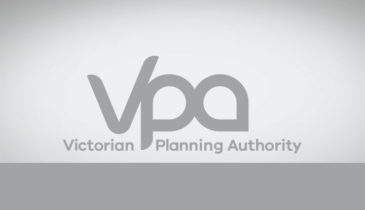 As part of the Victorian Government's response to the COVID-19 crisis, the Victorian Planning Authority […]
The Victorian Planning Authority and Cardinia Shire Council have released a draft plan for a […]