Amendment C146 to Melton Planning Scheme
The Plumpton Precinct Structure Plan was approved by the Minister for Planning and gazetted on 1 February 2018 under Amendment C146 to the Melton Planning Scheme. The Plumpton Precinct Structure Plan will guide new urban development in Plumpton.
To view a copy of the approved amendment documentation, refer to:
About the Precinct Structure Plan
The Victorian Planning Authority (VPA), in consultation with Melton City Council and government agencies, has prepared the Plumpton Precinct Structure Plan. The Plumpton Precinct Structure Plan area covers 1,016 hectares of land, bounded by the Melton Highway to the north, the approved Taylors Hill West Precinct Structure Plan area to the east, Taylors Road and the Kororoit Precinct Structure Plan area to the south, and the Outer Metropolitan Ring (OMR) reservation and approved Rockbank North Precinct Structure Plan area and proposed Warrensbrook Precinct Structure Plan to the west. The Plumpton Precinct Structure Plan will ultimately provide over 12,000 jobs and support a residential community of around 29,900 people in approximately 10,680 dwellings. 
Plumpton and Kororoit Infrastructure Contributions Plan
The last stage of the planning process was the approval of the associated Infrastructure Contribution Plan (ICP) which will allow development of this area to begin.
For more information on the ICP, visit the project webpage at:
Interactive map of the Plumpton Precinct Structure Plan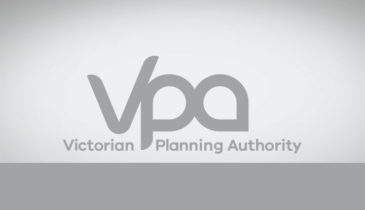 As part of the Victorian Government's response to the COVID-19 crisis, the Victorian Planning Authority […]
Minister for Planning Richard Wynne today unveiled Melbourne's newest suburbs, Fraser Rise and Deanside (previously […]
What is a Framework Plan?
Precinct Structure Plans (PSPs) are master plans for local areas that usually cater for between 5,000 to 30,000 people, 2,000 to 10,000 jobs or a combination of both. They are the "blueprint" for localised development and investment that will occur over many years, and will incorporate any relevant directions already outlined in the higher level Framework Plan.
PSPs provide more specific detail regarding how existing important features of local communities such roads, shopping centres, schools, parks, key transport connections and areas for housing and employment may evolve or transform over time and become better integrated. PSPs will usually be the mechanism for providing direction on any planning zone changes and they will also identify the need for new or additional infrastructure to support increased housing and employment, along with funding mechanisms such as council infrastructure contributions charges.
Together with the framework planning, precinct structure planning is an important part of the State Government's strategy to address population growth and the housing and employment demands that flow from this.