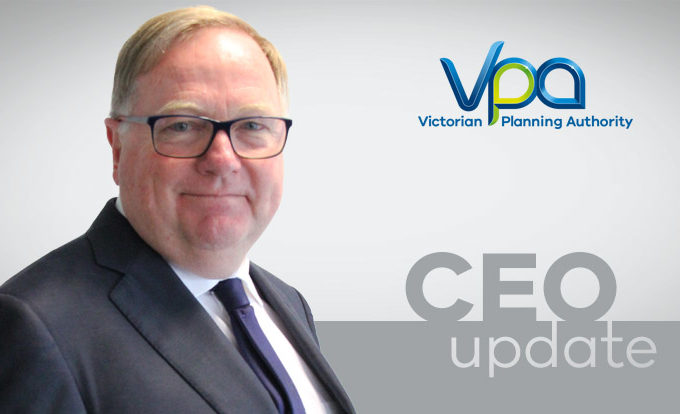 VPA Update: New lots, strategic sites and regional grants
Dear colleague,
Strategic sites
As part of the Streamlining for Growth program, Minister Wynne has created a new program and funding to assist Melbourne councils and landowners with planning for challenging strategic sites.
Melbourne has a number of large sites that can play a significant role as our city grows, but have not progressed for any one of a variety of reasons. These could be due to site complexity, difficult relationships with other bodies or owners of properties that adjoin or simply very long planning timelines. These sites, along with our greenfield areas, our clusters and other work, can play a role in providing higher density residential living and business locations for our growing population.
If you are involved in planning a strategic site that has not been able to progress, please contact the VPA to inquire about how we may be able to assist you. Depending on the circumstances we can work with you, local residents and landowners, your local council or other authorities to progress your site. In the first instance you should contact the VPA (either Steve Dunn or me) to discuss the nature of your site and whether this might be something that we can assist with.
We have a number of sites that we are already actively involved in, including:
Clayton Business Park, which we are working on in conjunction with Kingston City Council and Goodman Australia
'Precinct 15' in Altona North, including the former Dons Smallgoods site, in partnership with Hobsons Bay City Council and a number of owners and developers
'East Village' on the corner of East Boundary Road and North Road in East Bentleigh, where we are working at the request of Glen Eira City Council in conjunction with a number of landowners.
All projects we can assist with will have to be significant in scale and able to play a role in providing new urban areas for our growing population.
Click here to learn more about how we are assisting councils planning for challenging strategic sites.
100,000 new housing lots
You no doubt will have heard by now that the Minister for Planning, Richard Wynne, has committed to approving 17 precinct structure plans by the end of 2018.
This will pave the way for an additional 100,000 housing lots be developed across Melbourne, having a significant impact on housing affordability and ensuring Victoria keeps pace with demand for new homes.
These PSPs are spread across Melbourne, but are primarily in the north and west. The VPA will work diligently from now to the end of 2018 to ensure this commitment is met and that all planning work on our end is delivered.
For more details on our Greenfield program please click here.
Jacksons Hill workshop
On Tuesday the VPA hosted a community workshop about a master plan for the former Victoria University campus at Jacksons Hill, Sunbury.
We are pleased to report the workshop was well attended – with almost 200 residents gathering to share their ideas for the site and learn more about adapting heritage buildings for contemporary communities.
These magnificent buildings and surrounding landscape have a long history in Sunbury and the VPA is committed to working with all stakeholders to develop a master plan for the area's future.
Data
The ABS has released its latest building approval figures for Victoria. In January, 2107 new houses and 2308 other dwellings were approved. This is a drop from the previous month of 2456 houses and 3715 but this is understandable because January is traditionally a slow month for approvals. (Both figures were higher than January 2016.)
On an annual basis, the number of approvals stands at 36,460 houses and 31,888 other dwellings. The other dwellings category is continuing to defy the predictions of a demise, with a few large projects recently announced. House approvals are not responding as quickly as expected to high volumes of greenfield land sales. This is perhaps a reflection of the delay in titling after sales have occurred.
Streamlining for growth update
To date, 37 projects have benefited from over $3.8m of support that will bring forward land releases, unlock complicated sites and streamline assessment and approval processes. The current program expects to be fully committed within weeks.
Applications for next round of Streamlining for Growth projects, for the 2017/18 financial year, will soon open, and we look forward to seeing another strong response from councils across the state. Councils, or groups of councils, are encouraged to have preliminary discussions with the VPA regarding potential projects prior to lodging their applications.
The development of our metropolitan brownfields strategic site register is also well underway. Let us know of any sites you think are worthy of inclusion in this register so we can build a comprehensive list of key Melbourne's sites for renewal and redevelopment.
First homeowner grant to double in regions
The Victorian Government has announced the First Home Owner Grant will be doubled in regional Victoria, helping thousands of Victorians buy their first home.
Expected to help up to 6,000 first home buyers, the Grant will increase from $10,000 to $20,000, commencing 1 July 2017.
The changes will make it easier for young people in regional Victoria to build and live in their own community, as well as boosting local construction jobs and development.
The VPA believes it is important to encourage decentralisation and measures like this will help ensure more people call a regional town or city home.
Finally
Please call our office or me if you have any questions or suggestions on these or any other items, or reply accordingly if you no longer wish to receive these emails.