Amendment C269 to the Casey Planning Scheme
The Minta Farm Infrastructure Contributions Plan was approved by the Minister for Planning and gazetted on 24 June 2021.
To view a copy of the final amendment documentation, including the Minta Farm Infrastructure Contributions Plan, refer to:
About the Infrastructure Contributions Plan
An Infrastructure Contributions Plan (ICP) is the primary method for local councils to collect funds to contribute towards the basic and essential local infrastructure new suburbs require.
The type and location of the local infrastructure, including public land, has been identified in Minta Farm Precinct Structure Plan. This was approved and gazetted in January 2019. Together, the Minta Farm Precinct Structure Plan and ICP will guide and deliver new urban development in the area.
To read about the Minta Farm Precinct Structure Plan, refer to:
The merits and designs of the infrastructure items have been included in the PSP and have been subject to a publicly deliberated and resolved process in accordance with the Planning & Environment Act 1987.
Therefore, the current ICP amendment will not further consider the merits nor strategic need for each infrastructure item as this was resolved through the Precinct Structure Process. Instead, the purpose of Amendment C269 is to provide detail on the costings and specification of each of the required infrastructure items.
Panel Report
The Planning Panel has now released its report for the Minta Farm ICP.
For more information, refer to:
The Panel made seven recommendations, which the VPA is currently considering prior to finalising this amendment.
More information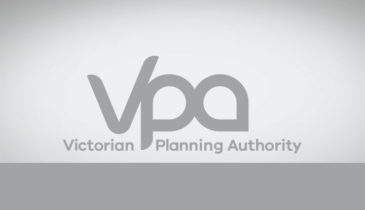 As part of the Victorian Government's response to the COVID-19 crisis, the Victorian Planning Authority […]
As we pass the mid-point of the year, I'd like to update you on a […]
Infrastructure Contributions