Amendment C228 to the Casey Planning Scheme
The Minta Farm Precinct Structure Plan was approved by the Minister for Planning in December 2018 and gazetted in January 2019 under Amendment C228 to the Casey Planning Scheme.
To view a copy of the final amendment documentation, including the Minta Farm Precinct Structure Plan, refer to:
About the Precinct Structure Plan
The Victorian Planning Authority (VPA), in consultation with Casey City Council and government agencies, has prepared this PSP to guide new urban development within the Minta Farm precinct area.
The Minta Farm Precinct has a total land area of approximately 285 hectares of land within the City of Casey and is around 40 kilometres south east of Melbourne's Central Business District. The site is generally bounded by the Princes Freeway to the north, Cardinia Creek to the east, Grices Road to the south and Soldiers Road to the west.
The Future Urban Structure (FUS) plan illustrates the vision for the development of approximately 3,043 dwellings and a regionally significant employment hub that is envisioned to support around 11,000 local jobs. The new Local Town Centre supporting a mix of commercial, office and knowledge-based and technology businesses, will provide opportunities for diverse range of employment close to home.
Interactive map of Minta Farm Precinct Structure Plan
Project information
Community engagement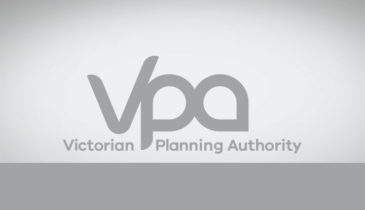 As part of the Victorian Government's response to the COVID-19 crisis, the Victorian Planning Authority […]
Minister Wynne recently approved five of the Victorian Planning Authority's outer Melbourne precinct structure plans, […]
Ample jobs, leafy green streets and high-quality housing are key features of a new suburb […]